Hydraulic Valves/Motors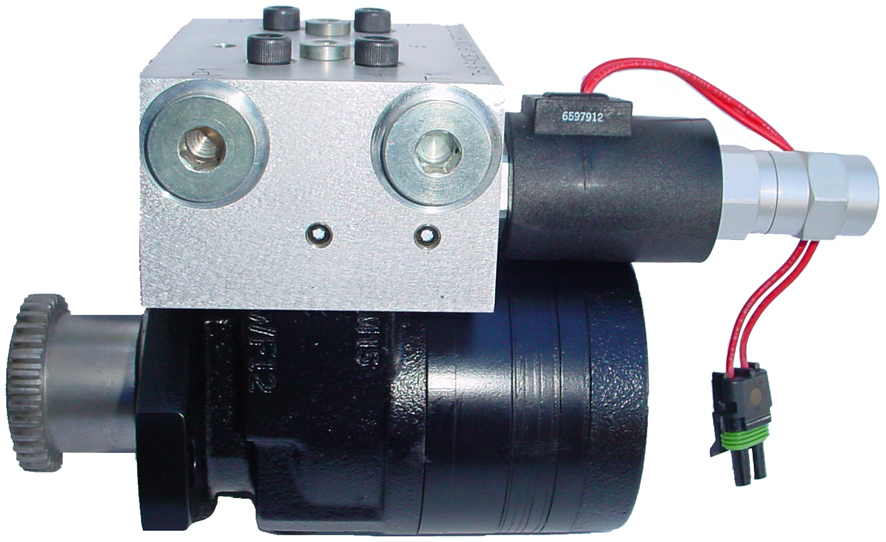 HydraDrive Motor & Valve
Description :
This hydraulic motor is perfectly matched to a hydraulic PWM valve, all packaged as a single unit, so installation is a breeze, only two hydraulic hoses to connect, one for hydraulic pressure and the other is a return to tank. The output RPM range is 5 to 180 rpm.

Hydraforce PWM Valves
Proportional Hydraulic Flow Control Valves
Description :
Available in 4 and 8 gpm sizes
Operating pressure inlet 3,500 psi (240 bar)
Regulated flow rate 0-4 gpm (0-15 lpm), 0-8 gpm (0-30 lpm)
Reverse free flow cracking pressure 15-20 psi (1-1.4 bar)
Internal leakage 0.10 gpm (0.38 lpm) at zero current
Coil voltage 12 VDC
Maximum control current of 1,500 ±100 mA
Use the following information to help you choose the right flow control valve for your equipment.